Sports
Tony Gwynn
Baseball Superstar, Basketball Player, Baseball Coach,
Sports Analyst, Family Man, & Humanitarian
Arts.com Sports Lifetime Achievement Award
January 13, 2009
Arts.com is pleased to honor Tony Gwynn with the Arts.com Sports Lifetime Achievement Award for his achievements in sports and humanitarian causes.
Baseball and the Desire to Succeed
Tony Gwynn is known as one of the best and most consistent hitters in baseball history. He was a contact hitter who could hit to all fields. Tony was known for his unsurpassed work ethic, especially his use of videotape to improve his performance through visual analysis of his stance and swing as a hitter. While many of his peers in the 80s and 90s were looking for shortcuts to excellence by using steroids or other performance enhancing drugs, Tony was the exception.
Thinking out of the (batter's) box
Tony's experience in video review began innocently in 1983 when he purchased a simple videocassette recorder to document his first child's early years. However, during the 1983 baseball season, Tony suffered a fractured wrist and underwent rehabilitation before returning to the field. He struggled for a month trying to regain his form, but couldn't make the progress he needed quickly enough. He didn't know what was wrong! Then one day while on the road, Tony had a great idea: what if he could view himself execute his own swings, similar to how a coach critiques other players, and then critique himself to make the corrections he needed? Tony called his wife immediately to record his "at-bats." "When I got home and looked at it, I saw right away what I was doing wrong," he says. "I couldn't wait to get to the ballpark and correct it. That hooked me on video."
From that time until the day he retired, Tony used the technology of video to improve his game. Tony Gwynn's drive to improve his personal performance so that his team, the Padres, could succeed was so great that he would carry two extra bags to each game packed with video equipment. Tony then taped himself against every pitcher he has faced in the National League, showing key details of every at-bat that he could film to scrutinize his batting style critically, against each individual team in the National League. Then before every game, Tony would again review the tape of that night's pitcher on a small video player. "I kind of take things to an extreme," says Gwynn, who edits and compiles his own tapes. "On one level, I know that if all I have to do is see the ball to hit the ball, then I will put my bat on the ball. But on another level, I know that it's not enough. We all have limitations, and I have been able to find mine on the field, and overcome them through the use of hard work and honest analysis of what I need to improve."
Knowledge of Strengths and Weaknesses to Attain Success
What distinguishes Tony from the rest of the best in major league is hard work which begins long before he steps onto the field. "I know my swing better than anybody, so I do all of my preparation before I get into the batter's box – and then it's just about seeing the ball and hitting it," says Gwynn. "The biggest thing is being consistent – consistent with your work ethic, consistent with your preparation, consistent with your approach. If you are consistent, then you have a chance to be successful," says Tony. He also reads many books about hitting and talks to anyone who might have an idea or suggestion in improving the game. Tony understands that as a knowledgeable hitter, you are able to realize what is happening around you at every at-bat, "Just be more knowledgeable, try to learn whatever you can. I've always felt you are never too old to learn."
Tony's creative and pioneering use of the video to improve performance has become a common practice today. Tony Gwynn is a student of baseball, a hitter who never stopped trying to perfect his swing, to know his pitchers, and to help his team win. Tony Gwynn's career statistics show his unwavering commitment to excellence. Tony remarked, "I love being the type of baseball player I am. There is an art to what I do."
Tony Gwynn coined the term "5.5 hole" referring to the area between the shortstop and third baseman, positions that are designated six and five respectively, for scoring purposes. He was well-known for hitting the ball to the opposite field in this area.
Ted Williams once said, "Tony Gwynn is the Picasso of modern-day hitters, nobody studies the game harder, pays more attention to detail and goes to the plate with a better idea of what he wants to do."
Tony Gwynn credits his father, Charles, for impressing upon him the connection between success and hard work and the importance of dedication, determination, character and the desire to win. His father often pointed out how Jackie Robinson, born in 1919, succeeded under the worst conditions. Mr. Robinson was the first African-American Major League Baseball player and his 1947 Major League debut ended approximately 60 years of baseball segregation. Mr. Robinson went on to have an exceptional baseball career and became the first black vice president of a major American corporation.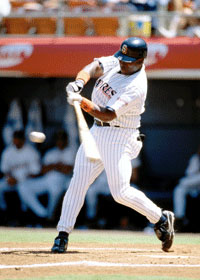 Numerous Professional Achievement Awards
Tony played his entire 20 year career for the San Diego Padres from 1982 to 2001, a rarity in any era, and threw and batted left-handed. His uniform number was 19, which the Padres retired in 2004. Some of his career highlights and awards include:
Five Gold Glove Awards ( 1986, 1987, 1989, 1990, 1991)
Seven Silver Slugger Awards (1984, 1986, 1987, 1989, 1994, 1995, 1997)
A .338 career batting average, the highest of any player since Ted Williams in 1941.
Two World Series appearances, where he compiled a .371 batting average.
3,141 career base hits make Gwynn one of just 27 players in the 3,000-Hit Club (club started in 1897)
1995 Branch Rickey Award, 1998 Lou Gehrig Memorial Award, 1999 Roberto Clemente Award
Eight-time National League batting championships (1984, 1987, 1988, 1989, 1994, 1995, 1996 & 1997).
15 times selected to the All-Stars (1984, 1985, 1986, 1987, 1989, 1990, 1991, 1992, 1993, 1994, 1995, 1996, 1997, 1998, 1999)
Inducted into World Sports Humanitarian Hall of Fame in 1999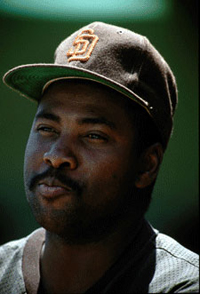 The Hall of Fame
2007 was a tremendous year for Tony as he was elected to the Major League Baseball Hall of Fame with 97.61 percent of the votes (532 out of 545 ballots), the seventh highest ever in voting history. On July 29, 2007, Tony Gwynn and Cal Ripken Jr. were inducted into the Baseball Hall of Fame. Interestingly, Ripken and Gwynn are 2 out of 46 players in the Hall of Fame to play for only one team. The Gwynn-Ripken induction weekend was notable for a number of precedent setting attendance records - 14,000 people visited the Hall of Fame Museum on July 28, a record number for a single-day. Baseball attendance for all games played on July 28 also set a single-day record. The induction ceremony also had the greatest collection of living Hall-of-Famers, 53, present for a ceremony. A record crowd, estimated at 75,000, attended the induction ceremony, breaking the previous record of 25,000 in 1999.
Tony Gwynn's wife Alicia has always been an important part of his professional and personal life. They grew up together on the same street in Long Beach, CA, playing baseball and racing each other home from elementary school each day. They started dating in high school and continued their relationship at San Diego State University and married in 1981. From that point on, Tony Gwynn's life was set. Tony's love and gratitude for his wife was evident during his induction ceremony to the Major League Baseball Hall of Fame when he said, "She let me play baseball and she raised the children. My wife allowed me to chase my dreams."
At San Diego State University, Tony Gwynn was not only an acclaimed baseball player, but also a standout point guard on the Aztecs' basketball team, setting a school record for assists. In addition to being a college baseball star, he was also a Western Athletic Conference (WAC) basketball "All-Star" two times. To this day, he is the only athlete in the history of the WAC to earn all-conference honors in two different sports. In fact, on the same day that the Padres drafted him, Gwynn was also selected by the San Diego Clippers in the 10th round of the National Basketball Association draft. However, Tony elected to play baseball - partly due to his mother's suggestion. Gwynn still remembers a kitchen conversation when his mother said, "You better go out and play baseball because you never know." And so he did.
Family, Team, and Community – An Undying Loyalty
Tony's character as a human being is another attribute that stands out from other players. Rather than focus on pursuing more lucrative contracts with other teams, he chose to stay in San Diego throughout his major league career, emphasizing the importance of his family and his connection to the community, and to provide his long standing support to humanitarian causes. Unlike other superstars, Tony also remained loyal to the Padres through his entire career. In supporting the community, Tony and his wife, Alicia, wanted to make a difference and formed the Tony and Alicia Gwynn Foundation (TAG Foundation) in 1995 for inner city youth in San Diego to help instill positive motivation, character building and discipline in their youth. The deteriorating morals, sense of respect and sense of decency has become so prevalent in many of the youths today that the goal of the TAG Foundation is to enhance the opportunity for children to become healthy, educated, emotionally stable and productive citizens by providing the best quality education and housing available. The TAG foundation raises money through charitable contributions and golf tournaments. For example, on Christmas, the TAG Foundation gives gifts to 4,000 underprivileged kids. The TAG Foundation has helped thousands of children, locally and nationally, by generously donating to other caring organizations such as the American Lung Association, the Jackie Robinson YMCA, New Haven Youth and Family Services, Casa de Amparo, and the Pomerado Health Foundation.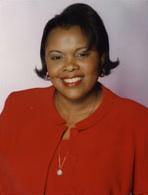 The TAG Foundation has many programs ranging from tutoring, mentoring, career counseling and college prep. They also offer training to promote life and employability skills. The TAG Foundation is run by Dr. Alicia Gwynn, who is an entrepreneur with a PhD in education and holds degrees in Information Systems and Management. She has a strong background in philanthropic organizations dedicated to bettering the lives of disadvantaged children and a lifelong aspiration to teach character development community building among all age groups especially young children. She is also an ordained minister who counsels and teaches others in building character and community values.
A Powerful and Generous Marriage Partner
In addition to her passionate involvement with non-profits, entrepreneur Alicia Gwynn has been a thriving professional in her own right. The successful mother of two has an impressive portfolio of companies that include Studio 815 (a recording studio), Base Hit Records (a record label), AG Sports (sports marketing company), Creative Innovations (apparel company), Steady Play (clothing line), and Gwynn Sport Inc. (sports memorabilia and graphic design). In 2000, Tony Gwynn Sports bought 100 Church's Chicken restaurant franchises – planning to build seven stores per year. Dr. Alicia Gwynn has been hailed as one of the top 20 most influential business women in San Diego presented by the San Diego Business Journal and received the Women Who Mean Business Award. She has been honored as Volunteer of the Year by the Philanthropy Council for her achievements. She was also named Women of the Year by Neiman Marcus and is a recipient of the prestigious Child Help USA for the Love of a Child Award. When Alicia was asked why she was so involved in so many pursuits, she remarked, "I am involved in so many business and non-profit pursuits because of my passion to make a difference in the lives of others. I love what I do, and I have great enjoyment helping others and watching them become successful. I learned at an early age the importance of hard work and making a positive difference in the lives of others."
"Sometimes it's art, sometimes it's science, and sometimes it's magic.
In any case, the results have been beautiful."
Tony Gwynn wasn't only a great athlete throughout his career but a loving husband and a devoted family man as Alicia is always testifying. Tony and Alicia Gwynn have two children. Tony Gwynn Jr. is also a professional baseball player, an outfielder with the Milwaukee Brewers who has led his team to the 2008 baseball playoffs just 2 years after he made his major league debut. Daughter Anisha is a rising star, singer, lyricist and performer known as Anisha Nicole, in the R&B/hip-hop industry with numerous hit songs. Her first single 'No means No' reached No. 3 on Billboard's Hot 100 R&B/Hip Hop Single chart. The Gwynn family is certainly a very talented one whether it is in baseball, basketball, business, charity or singing and all of his kids grew up to be very respectful community members, a testament to their great upbringing.
In 2003, Tony Gwynn became head baseball coach at San Diego State University, which in 1997 named its new baseball stadium in his honor – the Tony Gwynn Stadium. The facility is being hailed as one of the top college baseball stadiums in the country. In honor of Tony Gwynn's long service to the San Diego Padres and the community, the address of the Padres' ballpark, PETCO Park, is 19 Tony Gwynn Drive. In 2007, a 10 foot statue of Tony Gwynn was unveiled outside PETCO Park and features an engraving which reads "Mr. Padre", and includes a quote from Gwynn's father, "If you work hard, good things will happen".
Tony Gwynn was a sports analyst for the ESPN television network in 2002 and was a lead game analyst for Turner Sports in 2007 for its exclusive coverage of the 2007 MLB playoffs. He has also written books on baseball including "The Art of Hitting".
Tony Gwynn is a great example of how sports stars can be a role model for the community in which they live. He is a genuine, affable, easygoing person who is always attentive to his fans and the media. Tony Gwynn is probably the most popular and successful player in San Diego sports history and one of baseball's most good-natured people. Both Tony and Alicia Gwynn have made a lasting impact in the City of San Diego, a feat which is likely not to be repeated with so many accomplishments and grace.